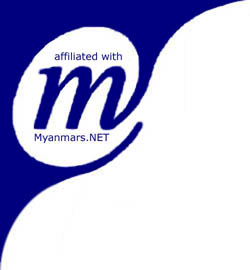 WIN Myanmar Systems ©
THE OFFICIAL LANGUAGE SOLUTIONS FOR MYANMAR (BURMA) SINCE 1992

WinMyanmar Systems has been providing language solutions to Myanmar community around the world since 1992. It became the de facto standard language system for their reliability, quality, compatibility, and user-friendliness, since over 90% of serious users and 60% or normal home users use them.

You can now order online!

We welcome any computer related businesses for partnership, dealership, or distributorship. Pls contact us.
2-Page Color Brochure

This 2-page high-quality color brochure is in Adobe Acrobat (.PDF) format. If you have Acrobat viewer plug-in, you'll see it right in your browser.
If you don't just click, save, and try clicking on it. It might be already installed on your pc. Or, at Adobe's web site, you can download them free for Windows and Mac, and install it.

---
Contact Address:
Online Address:
Mailing Address:
Win Myanmar Systems

Myanma Computer Company (MCC)
300-400, C-Building, Theingyi Bazaar,
Yangon, Myanmar (Burma)
Tel: (+95-1) 227-717, 294-728
Fax: (+95-1) 245-758, 294-724